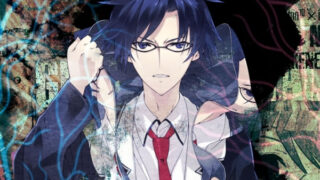 5pb. confirmed the PlayStation 4, PlayStation 3, and PS Vita versions of Chaos;Child during a TwitCasting presentation this morning.
The PlayStation versions will ship in Japan on June 25 for 7,800 yen on PS4 and PS3, and 6,800 yen on PS Vita, with a demo going live this Tuesday, March 31. A limited edition including a drama CD and paper craft "Present Box" is also planned for 9,800 yen on PS4 and PS3, and 8,800 on PS Vita. The game will be a straight port, but will have a new theme song.
5pb.'s Chiyomaru Shikura also addressed yesterday's leak, saying that the promotional jackets weren't supposed to have arrived at retailers yet.
In addition to the Chaos;Child ports, 5pb. also confirmed that like Steins;Gate before it, a Chaos;Child anime is also in production.
Thanks, Games Talk.
Update 03/29/15 at 11:35 a.m.: View the first set of PS4 screenshots at the gallery.