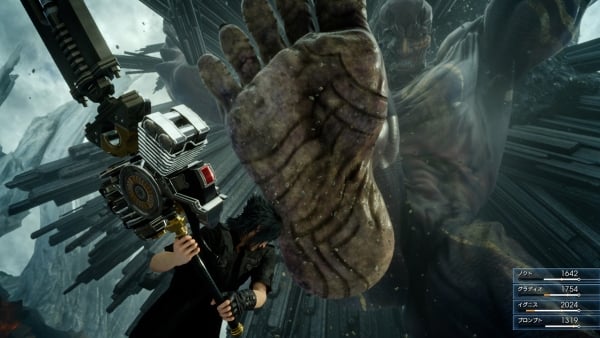 The Final Fantasy XV demo included with early copies of Final Fantasy Type-0 HD has just one summon players can call upon. And YouTube user "Arekkz" has recorded a gameplay video showing what the summon can do.
Warning: Spoilers below.
Said summon is first appeared in Final Fantasy III. In Final Fantasy XV, this old wizard is gigantic, and his lightning storm comes in great use when battling against the Behemoth.
See the summon in action below.