World of Tanks coming to Xbox One this year
Cross-play with the Xbox 360 version.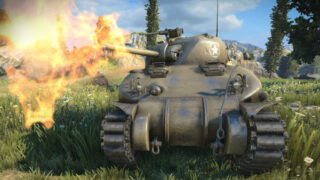 Following its Xbox 360 release in 2014, free-to-play tank warfare MMO World of Tanks is coming to Xbox One in 2015, Wargaming announced.
The Xbox One version will support cross-play with the Xbox 360 version. Both versions of the game will share a common battle server, identical content updates, and the same active community of players.
If you're upgrading platforms, all of your Xbox 360 data and in-game progress will transfer to the Xbox One version.
A release date for the Xbox One version was not announced.
Watch the Xbox One trailer below.