Liege PAX East 2015 trailer
Play the latest build in Boston next weekend.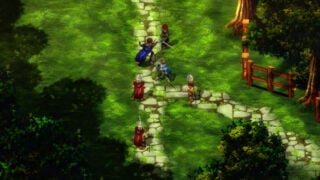 Coda Games has released the PAX East trailer for Liege, its "modern re-imagining of the classic 16-bit RPG," due out later this year for PlayStation 4, Wii U, PS Vita, PC, Mac, Linux, iOS, and Android.
PAX East kicks off in Boston next weekend. The latest build of the game will be playable at the event, if you're headed to the convention and are interested in giving it a go.
Watch the new trailer below. We've added an updated combat demo that was released last Thursday, February 19, as well.
Read up more on Liege at its official website.
PAX East Trailer
Updated Combat Demo