Croixleur Sigma dated for PS4 in Japan
High-speed hack-and-slash action arrives March 5.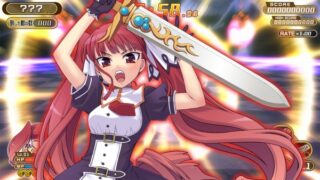 Croixleur Sigma will launch for PlayStation 4 in Japan on March 5 for 1,500 yen, Active Gaming Media announced.
The PlayStation 4 version of the PC high-speed hack-and-slash action game includes the following improvements:
Graphics upgrade
Full HD resolution support
Two additional characters
Additional monsters
Added story
New mode: "Dungeon Mode"
Training Mode and Play Memo
New magic release actions and such
Added special effects maps
View the stage setting text
Appearance equipment and additional skills
Network ranking support
If you missed it, catch gameplay from the PS4 version here.
Thanks, Games Talk.