Bethesda announces first-ever E3 press conference
Can we finally get that Fallout 4 announcement, Bethesda?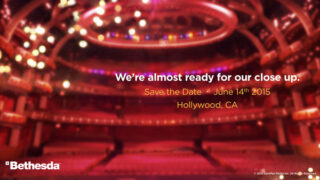 Bethesda Softworks will host an E3 press conference for the first time ever this year, the publisher announced.
The showcase will be held in Hollywood, California on June 14. E3 itself runs from June 16 to 18.
The publisher promises more details on how fans can register to attend in the coming months, but will stream it live on Twitch for those unable to attend.
Bethesda's currently announced upcoming software includes BattleCry, the next DOOM game, and the console versions / updates to The Elder Scrolls Online. Maybe we'll finally get that Fallout 4 announcement?