School of Ragnarok teaser trailer
First look at Square Enix and Dimps' new arcade game.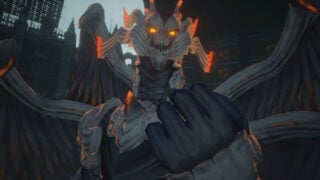 Square Enix has released the teaser trailer for its newly announced arcade game School of Ragnarok.
The upcoming game has players battling it out as transfer students summoned to another world alongside deities known as "School Spirits." It'll be out in Japanese arcades later this year.
Watch the trailer below. Visit the game's website here.