Phantom Dust reboot is a '30 hour-long JRPG'
Microsoft considering Killer Instinct pricing model.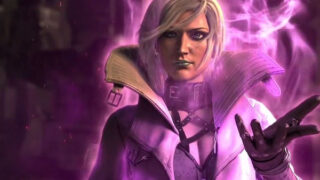 The new Phantom Dust game for Xbox One is "about a 30 hour JRPG," Microsoft Studios creative director Ken Lobb revealed on the latest Inner Circle Podcast.
The game will retell the story of the original game, as Lobb believes it was "one of the strengths of the game," and unfortunately, "only like 60,000 people ever saw it."
It will also correct the mistakes of the 2005-launched Xbox original.
"One really big flaw: if you started playing this game, you had no idea it was an arena game until you played three to six hours," Lobb said.
Another issue, Lobb added, is the game began with too much focus on the story and hid the fact you'll be using arsenals of cards to fight enemies.
Unfortunately, Lobb didn't reveal the game's release date or developer. But he did discuss a bit about pricing. "Gamers might not want to go out and take a sixty dollar risk," Lobb said. While a decision has yet to be made, the Killer Instinct play model would "make sense" with Phantom Dust, Lobb said.
Phantom Dust was announced for Xbox One at last year's E3.
Thanks, IGN.