Monster Hunter 4 Ultimate release date set
New 3DS XL bundle also announced.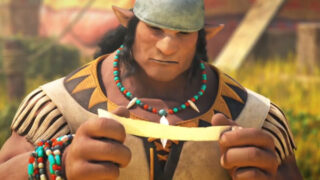 Monster Hunter 4 Ultimate will launch for 3DS in North America and Europe on February 13, Capcom announced during this morning's Nintendo Direct live stream.
The game will also be available in a special GameStop-exclusive "Monster Hunter 4 Ultimate New Nintendo 3DS XL Bundle," which includes a custom-designed system and pre-installed copy of the game for $229.99.
When played on a New 3DS, the game promises "enhanced graphics, C-stick functionality and customizable ZL and ZR buttons."
Capcom also announced that it will soon distribute a demo for the game including both single and multiplayer options.
Watch a new trailer below.