Tekken 7 unveils new character Lucky Chloe
She sure likes cats.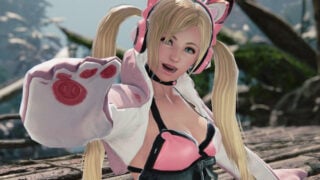 Bandai Namco uneiled new Tekken 7 character Lucky Chloe during the Tekken 20th Anniversary Fan Thanksgiving event today.
The twin ponytails character is themed around cats. She wears cat ear headphones, a cat tail, and cat paw sleeves/gloves.
Watch a new set of trailers below. View some screenshots at the gallery.
20th Anniversary Trailer
Lucky Chloe Trailer
Gameplay Trailer