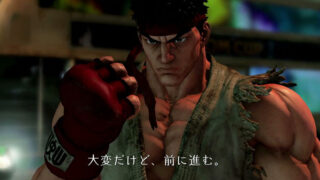 Looks like the Capcom PlayStation Experience announcement was let out of the bag early. Capcom accidentally made public the trailer for Street Fighter V. It was taken down, but not before the internet got to it. Street Fighter V is in development and it's coming "exclusively to PS4 and PC," according to the teaser trailer.
Watch the trailer below.
(A webm version is also available at Pomf.se)
Thanks, NeoGAF.