SaGa 25th Anniversary live stream set for next Sunday
Will we finally see that new SaGa title?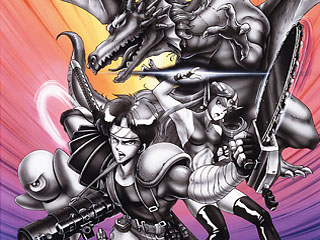 Square Enix is having a 25th anniversary commemoration live stream for the SaGa series next Sunday, December 14.
The broadcast will feature MCs Dogma Kazami and Weekly Famitsu's Romancing Saga, and guests Akitoshi Kawazu, Masanori Ichikawa, Tomomi Kobayashi, Kenji Ito, and journalists from Dengeki Online.
Here's the show schedule:
11:00 to 17:50 – First SaGa (known in the west as The Final Fantasy Legend) Playthrough
17:50 to 18:00 – Intermission
18:00 to 20:10 – SaGa series 25th anniversary special
You'll be able to watch it live at Niconico.
We know a new SaGa title is in development. Perhaps we'll see it unveiled here?