Rumor: Microsoft readying VR headset for E3 2015
Fortaleza project reportedly still in the works.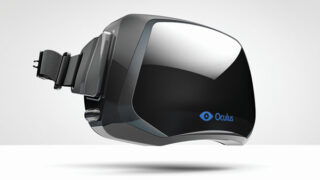 Microsoft is planning to mass product a head-worn virtual reality gaming device in 2015 similar to Oculus' Rift and Sony's Project Morpheus, which it will showcase at E3 in June, according to DigiTimes sources from the upstream supply chain.
Microsoft's hardware team, the same one in charge of Surface tablet development, is reported to be handling the device's development.
In addition to this, the source also claims Microsoft is still working on its Fortaleza project, a Kinect sensor-ready wearable device similar to Google Glass.