The Order: 1886 The Game Awards trailer
Watch the latest trailer for Ready at Dawn's upcoming PS4 game.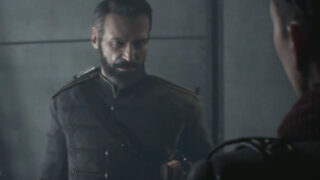 Sony Computer Entertainment and Ready at Dawn unveiled a new trailer for The Order: 1886 at The Game Awards in Las Vegas tonight.
The PlayStation 4 shooter is due out worldwide on February 20.
Watch the trailer below.