Mistwalker shares concept trailer for cancelled Xbox 360 RPG Cry On
Mistwalker's Xbox 360 RPG cancelled in 2008.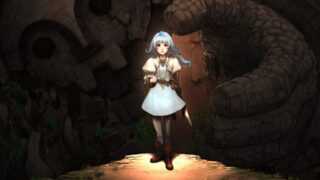 Way back in 2005, Lost Odyssey and Blue Dragon developer Mistwalker had a third RPG called Cry On in development for Xbox 360. Unfortunately, the game was cancelled in late 2008 after "taking into consideration the current market environment and its future outlook." Six years later, Mistwalker boss Hironobu Sakaguchi uploaded the game's concept trailer to his YouTube channel showing just what sort of tone the game was aiming for.
This is the first time Mistwalker has made public any sort of footage representing the game.
Watch below for what could have been.
Thanks, AGB.