Mevius Final Fantasy teaser site opened
"A full-scale, high-quality RPG" not yet seen on mobile.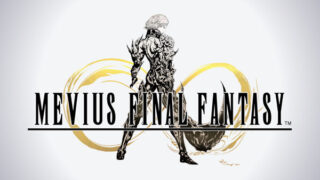 Square Enix has opened the teaser website for Mevius Final Fantasy, its newly announced smartphone RPG said to rival the scale of a console game.
"A new era of gaming is here. We're crafting a full-scale, high-quality RPG world the likes of which has never been seen on smartphones and tablets," producer Yoshinori Kitase said in a message on the website. "This is the end product of longtime Final Fantasy creators bringing the series to mobile—and things will never be the same."
Here's an introduction to the game's story:
You wake up in an unfamiliar world, without any memories whatsoever. Where you came from, let alone where you're headed, you have no idea, yet all you can do is set forth and walk onward. A mysterious voice calls out to you, guiding you along your path.

"This country is the land of Paramatia, a place bereft of any hope. Its people wander in melancholy, their hearts untouched by the Light of Hope."
Visit the website here. The game is due out this spring in Japan. A western release date is to be announced.
View the first two images at the gallery.