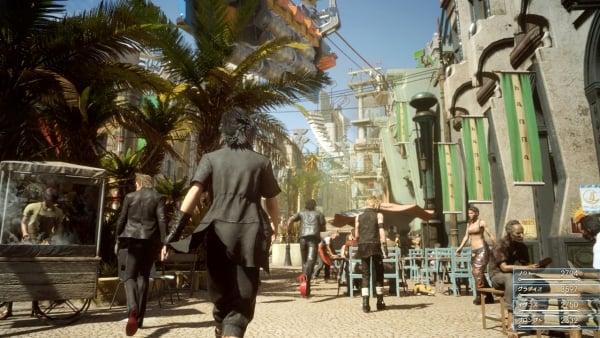 Square Enix showcased a demo of Final Fantasy XV's non-playable character actions at Comic Fiesta in Malaysia this weekend.
Naturally, the NPCs were shown making Malaysian dishes.
Outside of the NPC demo, Square Enix also confirmed that the town of "Restarg" is called "Lestallum" in English, and that tradition plays an important role in it. A preview of the hotel room where Noctis and crew will be staying was also shown.
Additionally, that titan from the trailer was confirmed as a primary summon. While he won't be in the Episode Duscae demo, another summon will be available.
Finally, when the subject of Stella came up, Square Enix issued a "no comment" as to whether or not she's still in the game. But according to the person who asked him, it sounds as if she's not been abandoned completely.
Watch the NPC demo below.
https://www.youtube.com/watch?v=9oUDBKht96I
Thanks, NeoGAF, PC.com Malaysia, and @Tron942.