Bloodborne unveils roguelike 'Chalice Dungeon'
A dungeon that changes form depending on the player.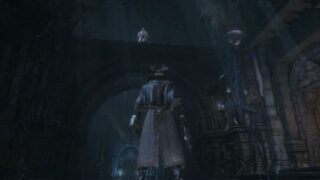 Bloodborne director Hidetaka Miyazaki took the stage at PlayStation Experience to introduce a new feature for the PlayStation 4 action RPG.
The "Chalice Dungeon" is a new dungeon that Miyazaki describes as very much like a roguelike game in that it changes its form depending on the player. It's a procedurally-generated and ever-changing dungeon. Miyazaki says it offers a lot of variety, including lots of surprises, tricks, and traps, and you'll be able to share the dungeon with your friends and the community.
See the dungeon in action below.
https://www.youtube.com/watch?v=3QVt6VANUtk