Bloodborne and The Order: 1886 premieres set for The Game Awards
Two more The Game Awards exclusives confirmed.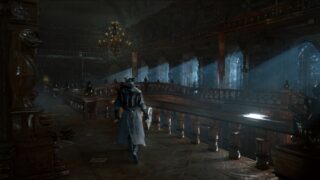 Sony Computer Entertainment's Bloodborne and The Order: 1886 will join Metal Gear Online and No Man's Sky in receiving new world premieres during The Game Awards this Friday, event organizer Geoff Keighley announced.
The two additions make four of about 18 world premieres revealed, which consist of both new game announcements and updates on previously announced games.
The Game Awards will air this Friday, December 5 at 9 p.m. EST on Twitch.