Tales of Hearts R screenshots show Spiria Nexus
PS Vita RPG due out next week in North America and Europe.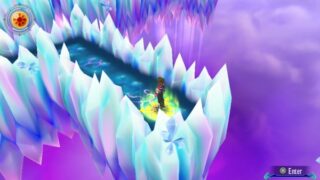 Bandai Namco has released nine new screenshots of Tales of Hearts R showcasing the "Spiria Nexus."
In Tales of Hearts R, "Spiria" is the essence that governs a person's soul. When a wide-spread epidemic known as "Despir" plagues entire towns, the only solution is for a "Somatic," such as protagonist Kor Meteor, to purify the affected's "Spiria Core."
To do this, Kor must perform a "Spiria Link," which will allow him access to their "Spiria Nexus," a maze made entirely of a person's Spiria that appears as a "beautiful dreamscape." But despite its appearance, the Spiria Nexus is filled with many harmful enemies known as Xerom, which are Spiria-eating infestations resulting from an unruly Spiria Core.
Tales of Hearts R is due out for PS Vita next Tuesday, November 11 in North America and Friday, November 14 in Europe.
View the screenshots at the gallery.