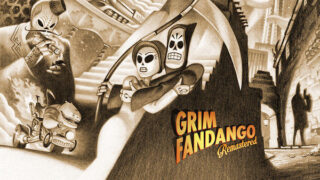 Grim Fandago Remastered will be playable on PlayStation 4 and for the first time on PS Vita at PlayStation Experience in Las Vegas next month, Double Fine announced.
But that's not all they're bringing. In a video message titled, "Grim Fandago Remastered (and more?) at PlayStation Experience," Double Fine boss Tim Schafer teases, "…and there's going to be a lot of surprises, maybe."
Watch the video message below.