Resogun coming to PS Vita [Update]
PlayStation 4 shoot 'em up set for handheld release.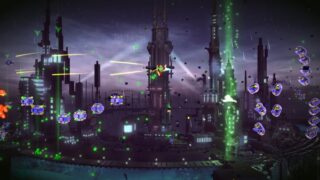 A PS Vita version of PlayStation 4 shoot 'em up Resogun is currently in development, XDev executive producer James Hawkins said in a PlayStation Blog comment.
Responding to a user inquiry about a PS Vita native version of the PlayStation 4 launch title, Hawkins said, "Keep watching this space, the VITA version is coming and is looking, sounding and most importantly, playing great!"
We've contacted developer Housemarque for further comment.
Thanks, NeoGAF.
Update: Housemarque have confirmed the upcoming port. It will be handled by Climax Studios, whose previous works include the PlayStation 4 and PS Vita ports of Dead Nation. Housemarque is not directly involved.