Monster Hunter 4 Ultimate getting Mega Man and Nomura collaborations
They should call this game Monster Hunter 4 Collabultimate.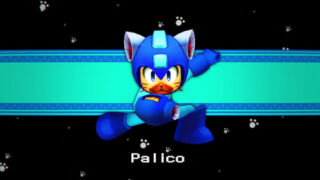 Mega Man is joining Monster Hunter 4 Ultimate's myriad of collaborations (Animal Crossing, Metroid, Taiko Drum Master, Sonic the Hedgehog, the list goes on), Capcom announced.
Players will be able to equip their Palico with Mega Man armor and a "Rush Hammer" weapon themed after the Blue Bomber's robot dog sidekick.
Additionally, Capcom announced a collaboration with Square Enix's Tetsuya Nomura, as well, who appears to be designing exclusive armor for the game.
Watch the Mega Man trailer below.