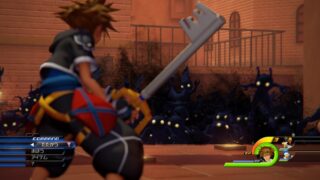 Kingdom Hearts III is dropping Square Enix's in-house Luminous Engine for Epic Games' Unreal Engine 4, director Tetsuya Nomura revealed.
"Surely and steadily, we're progressing on schedule," Nomura said when asked about the game's development status during a new Famitsu interview. "For various reasons, we've changed the game engine to Unreal Engine 4, because of which we've been facing rendering troubles. But Epic Games has been really cooperative and helpful, so we're progressing just fine."
Nomura continued, "Right now, we're doing the scenario writing and world selection. I'm also making the new outfits for Sora and Riku."
Kingdom Hearts III is in development for PlayStation 4 and Xbox One.