Hyperdimension Neptunia VII slated for spring 2015 in Japan
Mizuno Naoko teases even more games in the franchise.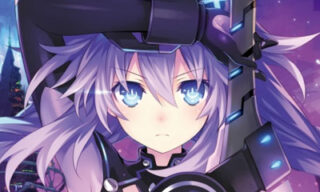 Hyperdimension Neptunia Victory II will launch for PlayStation 4 during spring 2015 in Japan, this week's issue of Dengeki PlayStation reveals.
The RPG depicts three stories set across three separate dimensions. They're called "Zero Dimension Game Neptune Z," "Hyperdimension Neptunia G," and "Heart Dimension Game Neptune H."
In "Zero Dimension Game Neptune Z," according to Dengeki, the goddesses were all living in peace until one day, Neptune finds a mysterious white game console with swirl marks all over it. Bringing it to Nepgear, she gets her to repair the console, but when they try turning it on, they're engulfed by swirls and transported to another world.
Additionally, a few new details were shared on the battle system:
The number of possible combos is dictated by weapon type.
Your EX Drive Gauge resets for every battle (it's easy to accumulate during battle).
There are three types of combo attacks: Rush, Power, and Standard. Combos can also have special properties of their own.
Positioning is important when it comes to Formation Skills.
Speaking on Idea Factory's 20th anniversary, Neptunia series producer Mizuno Naoko mentions that additional games in the franchise are set to be announced down the line and that "general elections" in Gamindustri will play a key role in the plot.
Thanks, [email protected].