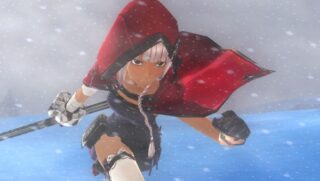 Bandai Namco will live stream its God Eater 2: Rage Burst Summit event on October 26, the company announced.
The broadcast, which will showcase footage from the PlayStation 4 version of the action RPG, will feature producer Yusuke Tomizawa, general director Hiro Yoshimura, director Yuichi Yoda, and Shift game designer and project manager Yuta Yamamoto.
You'll be able to watch it live via Niconico on October 26 starting at 17:15 Japan time.