Ex-BioShock devs' The Black Glove adds PS4 support
PlayStation 4 version included in core Kickstarter funding.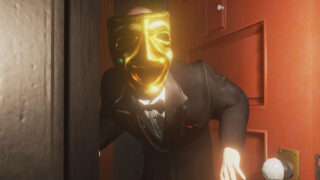 Day For Night Games, a studio formed of former BioShock Infinite and BioShock developers, has announced PlayStation 4 support for its upcoming game The Black Glove, which is currently seeking funding on Kickstarter.
The PlayStation 4 version of the "eerie" and "surrealistic" first-person game is included with the project's core funding and is not a stretch goal. The Kickstarter has currently funded $117,000 of its $550,000 goal.
For more details and to fund the project, visit its Kickstarter page.
Watch the pitch video below.