Compile Heart shares new Hyperdimension Neptunia VII details
4Gamer.net interviews Naoko Mizuno and Norihisa Kochiwa.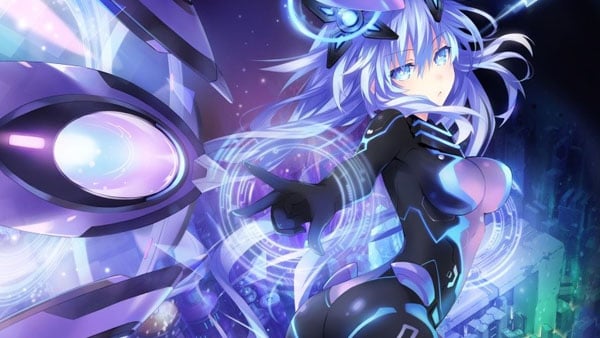 A 4Gamer.net interview with Neptunia series producer Naoko Mizuno and supervisor Norihisa Kochiwa published today offers new details on Compile Heart's upcoming Hyperdimension Neptunia VII for PlayStation 4.
The game is the next numbered entry in the Neptunia series and depicts three stories set in three separate dimensions. They are:
Zero Dimension Game Neptune Z: Ragnarok of The Abyss Goddess
Hyperdimension Neptunia G: Gold Vanguard Gamindustri Existence of Change
Heart Dimension Game Neptune H: Trilogy Final Into the Legend
Initially, Compile Heart thought of releasing each story as a separate titles, and thus created different logos for each.
In the Zero Dimension, a new character named Uzume Tennohboshi, the "The Abyss Goddess," will be at the story's focus. (In fact, she'll be a key part of each dimension's story.) Neptune and her younger sister Nepgear find themselves blown into the world of the Zero Dimension, where they come across Uzume and an adult-like Neptune. This adult-looking Neptune is said to be a different person from the regular Neptune.
The battle system of Neptunia VII will be completely new. It's said to be close to the traditional system, however, the structure of combos have changed. Character positioning will also be of high importance and play to your advantage in enclosing the enemy.
As previously detailed, each goddess will also have a new "Next Form."
Hyperdimension Neptunia VII isn't the only PlayStation 4 game Compile Heart has in development, however. Fairy Fencer F: Advent Dark Force is also coming to the platform. And while details are currently slim, Compile Heart confirmed the game is not a remake, will have a significantly changed battle system, and that new elements are being added to the story.
Compile Heart wants to expand development of major titles to PlayStation 4 from here on.
Additionally, the studio said it is actively looking into making several different genre Neptunia games. We've already seen three in Hyperdimension Neptunia: Producting Perfection (idol sim), Hyperdimension Neptunia U (action), and Hyperdevotion Noire (strategy RPG). The studio isn't saying anything specific, but mentions it wants to try various things with the series.