Captain Toad: Treasure Tracker Japanese introduction trailer
Latest look at Toad's very first game.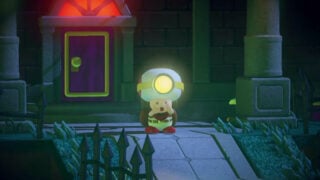 Nintendo of Japan has released a new introduction video for Captain Toad: Treasure Tracker, its December-due Wii U game starring Toad from the Mario franchise.
The game has Toad running about 70 stages, solving puzzles with the goal of getting to each stage's Power Star. The Wii U GamePad will assist you in solving puzzles. In doing so, you'll have to avoid any threats to survive.
Watch the video introduction below.