Triad Wars officially unveiled
First look at Sleeping Dogs' PC online followup.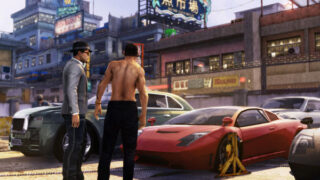 Square Enix and United Front Games have officially unveiled Triad Wars, its upcoming PC open-world online followup to Sleeping Dogs.
A developer diary shares first details and gameplay.
"Sleeping Dogs was all about the story of Wei Shen and taking you on a ride along that story and finding out what was going to happen to Wei Shen," design director Steve Ferreira said. "Triad Wars is the other side of that, which is all about Hong Kong and it's all about the criminal underworld within Hong Kong. This is about you creating your own game."
Producer Justin Ballard added, "It's all about being a triad gangster that's fighting his way to the top. It's about going out, raiding real rivals, taking their stuff, it's about building up your empire."
Players will become an enforcer running a gang within the Hong Kong triads and must build up their crew and turf, creating a criminal empire. You'll build rackets and invade other peoples' turfs to expand your territory.
Watch the trailer below. Register for the beta here.