Tekken team reveals Summer Lesson schoolgirl tech demo for Project Morpheus
Try it out for yourself at the Tokyo Game Show.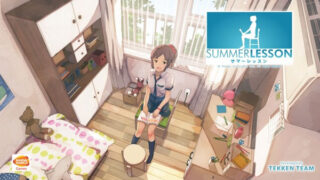 Here's an interesting project. Bandai Namco Games' Tekken team took the stage in video form during Sony Computer Entertainment Japan Asia's press conference this morning to announce Summer Lesson, a Project Morpheus character communication tech demo playable at the Tokyo Game Show later this month.
The demo puts players in a virtual room with a virtual schoolgirl, who they can interact with in virtual reality. It's all virtual. Tekken boss Katsuhiro Harada is heading it up.
See the demo in action below.
https://www.youtube.com/watch?v=cVZkR_SNRj0