Sunset Overdrive screenshots
Nine new stills from Insomniac's upcoming Xbox One game.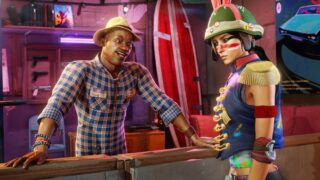 Microsoft has released a new set of Sunset Overdrive screenshots.
The Insomniac Games-developed Xbox One open-world action game traps players in Sunset City after the launch of a popular energy drink turns citizens into mutant monsters.
The game is due out on October 28 in North America and October 31 in Europe.
View the screenshots at the gallery.
Thanks, NeoGAF.