Square Enix announces Shinra cloud gaming service
Former Square Enix president and CEO heading NY-based company.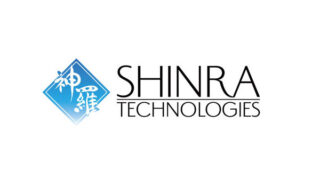 Square Enix has announced the establishment of Shinra Technologies, a new cloud gaming company headquartered in New York and headed by former Square Enix president and CEO Yoichi Wada.
Through the company's "proprietary cloud technologies," Shinra intends to "change the game industry ecosystem" by offering "new types of game experiences." Beta service is intended for both the U.S. and Japan in early 2015.
With its "optimized datacenter environment," Shinra intends to work closely with "cutting-edge game studios" to develop "new, never-before-seen game experiences" that will become the "hub of a high-end cloud community for gamers."
Shinra says its "virtual supercomputer" technology enables experiences not possible on PC or game consoles.
Negotiations are currently underway with "best-in-class developers worldwide" on Shrina projects, including Ubisoft.
Content lineups and service requirements, as well as further details on today's announced beta test, will be delivered at a later date.
Visit Shinra's official website here.