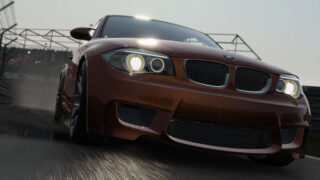 Project Cars will launch for PlayStation 4, Xbox One, and PC on November 18 in North America and November 21 in Europe, Bandai Namco announced.
The game, developed by Slightly Mad Studios, promises to be "the most authentic, beautiful, intense and technically-advanced racing game on the planet." It features a variety of motorsport, a large track roster, and a sandbox career mode.
Pre-orders for Project Cars will include the "Modified Car Pack" downloadable content, which features:
Ruf CTR3 SMS-R – A race spec version of the already impressive Ruf CTR3 super sports car created by the talented engineers at veteran developer Slightly Mad Studios. This modified version produces over 750 horsepower and a staggering 330 km/h top speed making it a truly unique combination of technical excellence and aesthetic passion.
Pagani Zonda Cinque Roadster – An open-top hyper car with a monstrous top speed, racecar levels of downforce, and extravagant beauty to match its multi-million dollar price tag.
Ariel Atom 3 Mugen – Instantly recognizable with its exposed red chassis and white bodywork while underneath the hood a tuned Honda Type R engine gets it from 0-60 in just 2.9 seconds.
The Wii U version of Project Cars will ship in 2015.