First-print copies of Final Fantasy Explorers include original Final Fantasy, demo announced
Play through the game's opening ahead of release.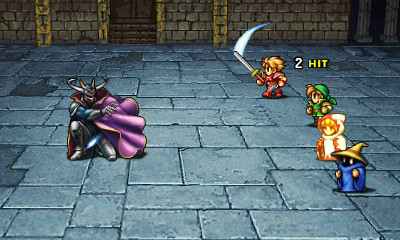 A Final Fantasy Explorers downloadable demo will hit the 3DS eShop in Japan ahead of the game's December 18 release, Square Enix announced.
The demo, dubbed Final Fantasy Explorers Light, will let you play the opening parts of the game in both single and local or online multiplayer. A release date was not announced.
Additionally, Square Enix announced that first-print run copies of Final Fantasy Explorers will receive a product code to download the original Final Fantasy on the 3DS eShop. This is in addition to the previously announced "Onion Knight" equipment.
Thanks, Game Watch.