First look at The Legend of Legacy
New 3DS RPG from the developers behind SaGa and more.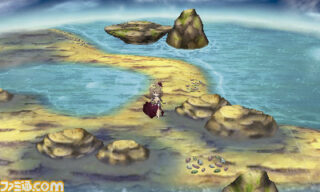 Famitsu has gone up with its online preview of The Legend of Legacy, FuRyu's upcoming 3DS RPG from seasoned creators who come from the SaGa and Final Fantasy series.
The game is set on the unknown island of Avalon harboring the heritage of the gods. There is no one set route for the story—the player will be able to progress the game freely. Because the map is available from the start of the game, players will want to use it to aid their exploration. Each time you discover a new map, the number of areas you can adventure to increases. This sequence repeating, players will discover the secrets hidden on the island.
Seven adventurers will challenge the legend of Avalon. Players will select their main character from among them and create a party of three from those that remain. In "Initium City," players can swap out and replace party members.
From left to right, Meurs is 27-year-old male elemantalist. Liber is an 18-year-old male treasure hunter. And Owen is a 36-year-old male bounty hunter.
Continuing, Bianca is a female of unknown age with amnesia. Garnet is a 20-year-old female knight. And Eloise is a 24-year-old female alchemist.
Finally, Filmia is a frog prince of the Kael Tribe of unknown age.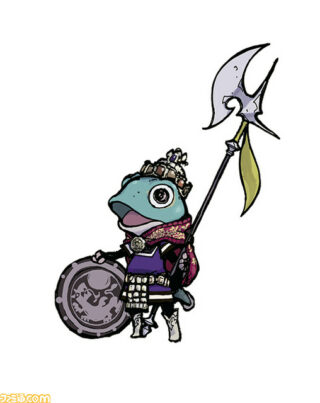 According to game designer Kyoji Koizumi, who also comes from the SaGa series, he wanted to make a game without quests, where players can find out what to do on their own. But they knew if there wasn't any guidance, some players would feel stuck. So The Legend of Legacy provides one big objective, then leaves it up to the player to figure out how to do that, uncovering things along the way.
In the game world, magic can only be used on Avalon, where the game is set. According to Koizumi, the magic in this game is different than magic in other RPGs for that reason.
There won't be any human-versus-human battles, but there are beings that are different from monsters, Koizumi said. And as you get into the latter half of the game, you'll fight them more often.
The island of Avalon is dotted with ruins. Koiziumi wants players to enjoy figuring out the mystery of who used to live there, as well.
The Legend of Legacy is due out for 3DS in Japan on January 22, 2015.