First look at Final Fantasy XIII running on tablet
See the game's opening delivered through the cloud.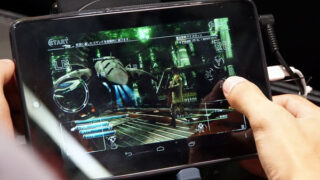 Last week, Square Enix announced a new cloud streaming service for smartphones and tablets called Dive In. Launching next month in Japan, the service will let users stream games like Final Fantasy XIII, Final Fantasy VII, and Season of Mystery straight to their mobile device.
The service is on public display for the first time at the Tokyo Game Show, allowing attendees to see what it's like to play the once console-only Final Fantasy XIII on a handheld tablet.
See it in action below, via 4Gamer.net.