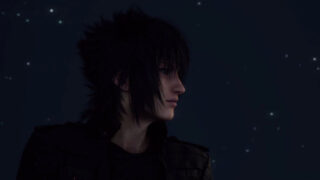 The Final Fantasy XV "Episode Duscae" demo will be available for download day-and-date with the launch of Final Fantasy Type-0 HD, Square Enix confirmed.
Previously, it was known Final Fantasy Type-0 HD would include a product code to download the demo, but it wasn't certain if the demo would be available on the day it launched, or if it was coming sometime after.
On the PlayStation Blog, Square Enix confirmed:
"We really hope you're excited about Final Fantasy XV – Episode Duscae and we can't wait for you to let us know what you think about it when it is released on 20th March 2015 [in Europe]." (March 17 for North America.)
If you missed it, catch the Tokyo Game Show trailer for Final Fantasy XV here.