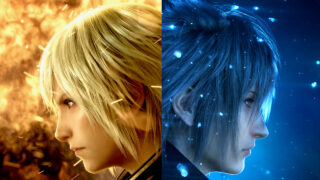 Final Fantasy Type-0 HD will launch for PlayStation 4 and Xbox One on March 17, 2015 in North America, March 19 in Japan, and March 20 in Europe, and include a demo voucher for Final Fantasy XV, Square Enix announced ahead of the Tokyo Game Show in Japan this week.
The demo, dubbed "Episode Duscae," focuses on the early parts of Final Fantasy XV, with some elements of progression altered in order to make it more suitable for a demo experience.
Square Enix did not confirm if the demo will be available to download the same day Final Fantasy Type-0 HD is launched.
Thanks, Game Informer and IGN.