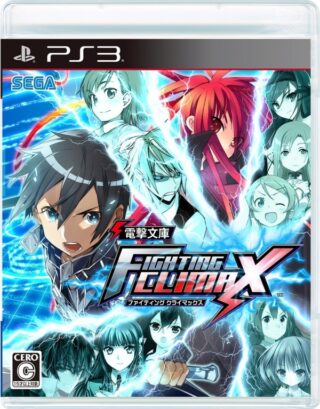 Sega has revealed the final box art for the PlayStation 3 and PS Vita versions of Dengeki Bunko Fighting Climax.
The PlayStation 3 box art highlights Sword ARt Online's Kirito and Shakugan no Shana's Shana, while the PS Vita box art highlights A Certain Magical Index's Mikoto Misaka and Durarara's Shizuo Heiwajima.
Additionally, Sega announced the bonuses consumers will receive depending on where the game is purchased. They are:
Amazon – Original PC wallpaper (x2)
COMG – Original QUO card
WonderGOO – Original mug
Animate – Original large bromide
Amiami – Original cleaning cloth
Imagine – Original A1 cloth poster
Otakarasoko / Fammys – Original book card
Chara-Ani.com – Original A4 calendar
Gamers – Original A3 tapestry
Game Arc – Original commuter pass
Game Shop Takarajima – Original acrylic design plate
Comic Toranoana – Original A3 poster
Thetashop – Original QUO card
Sega Store – Original tapestry and tin badge
7Net Shopping – Original wallpaper (PC, iOS, and Android)
Sofmap – Original B2 tapestry
Dengekiya – B2 microfiber towel, original post card, and original PS3 custom theme
Trader – Original telephone card
NeoWing – Original commuter pass
Futaba Tosho – Original bookmark (x4)
Momotarou Oukoku – Original bromide
Dengeki Bunko Fighting Climax is due out in Japan on November 13.
View the high-res box art at the gallery.