PlayStation 4 game announcements a key point of TGS 2014, Yoshida says
Choice quotes from Sony's Worldwide Studios boss.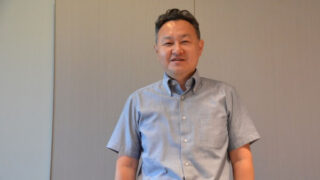 New PlayStation 4 game announcements will be a key point of next month's Tokyo Game Show in Chiba, Sony Worldwide Studios boss Shuhei Yoshida said.
Speaking to Famitsu, Yoshida discussed the theme of this year's Gamescom press conference, games held from the conference, and more.
Find details below.
Theme and Unannounced Titles
"This time, the theme was to introduce first-party games, as well as a number of third-party games," Yoshida said about this year's Gamescom press conference.
"But to be honest, in selecting the games we wanted to introduce, we realized it wasn't possible to fit everything into the frame of the conference, so unfortunately there were some games we couldn't introduce this time."
Famitsu followed up, asking, "So there are more games we've yet to see?"
Yoshida responded, "Yes. [Because we had so much to show,] that's one of the reasons we had the new The Order: 1886 and Bloodborne trailers before the conference."
Yoshida on PlayStation 4 in Japan and TGS
"On the subject of PlayStation 4 in the Japanese marketplace, more content is necessary in order for it to gain ground. If the games made by Japanese developers further multiply, game fans will gradually begin buying PlayStation 4."
Yoshida continued, "From here, we're working with publishers to increase the PlayStation 4 user base."
Famitsu followed up, mentioning that with the Tokyo Game Show being held next month, PlayStation 4-related game announcements should be a key point.
Yoshida agreed, "We consider it a very important point."
We already know at least one big PlayStation 4 announcement is planned for the show. But The Last Guardian likely won't be there.
As for whether Project Morpheus will exhibit the show, Yoshida said that it is still to be determined, but that he wants to show it.