Pneuma: Breath of Life announced for Xbox One
Become a god in new first-person puzzler.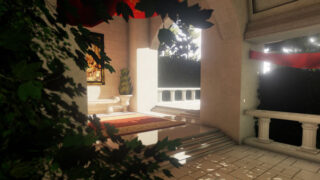 Derby-based indie games studio Deco Digital has announced Pneuma: Breath of Life, a new first-person puzzler for Xbox One.
The game, due out in January 2015, will see players discover the genesis of the universe through the eyes of a god as he wrestles with the nature of reality. It's developed in Unreal Engine 4 and uses Physically Based Rendering in a story about self-discovery and exploring the fundamental nature of being.
Players will become Pneuma and hear his "comical self-obsessed inner monologue" as they journey throughout his world solving a series of puzzles that require "perception, observation, and lateral thinking skills."
Watch the debut trailer below. Visit the game's official website here. If you're in Cologne next week, the game will also be on display at Gamescom.