P.T. revealed as new Silent Hill from Hideo Kojima and Guillermo del Toro starring Norman Reedus
Kojima gets everyone with a fake studio yet again.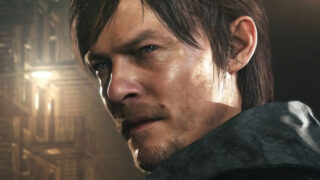 P.T., Sony's mysterious horror game from "new developer" 7780s Studio announced at its Gamescom press conference this afternoon, is actually a new Silent Hill game from Hideo Kojima and Guillermo del Toro starring The Walking Dead's Norman Reedus, it's been revealed.
Twitch streamer SoapyWarpig finished the currently available P.T. "interactive teaser," whose ending reveals the mystery title to be a new Silent Hill game.
The game's staff includes:
Akihiro Teruta
Akira Kanke
Hiroyuki Nakayama
Jorge Lescale
Keiichi Kono
Ken Mendoza
Kenichiro Imaizumi
Koichiro Ito
Kohei Tsuchiya
Ludvig Forssell
Masahiro Nose
Masakazu Kato
Masayuku Suzuki
Nobumitsu Tanaka
Shintaro Naka
Shogo Asai
Shota Hirasawa
Shunsuke Kanikawa
Soojin Kim
Takashi Nakagawa
Takayuki Aoki
Tsutomu Kokufu
Yasuhiro Ikoma
Youngho Kim
The end of the "playable teaser" clarifies that the teaser has "no direct relation to the main title."
Watch the trailer below (starts at 01:16:24).