Bravely Second screenshots
Agnes, Guatelatio, and Magnolia pictured.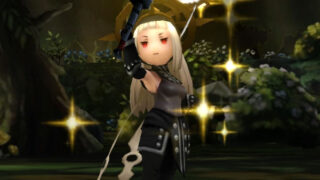 Square Enix has released a new set of Bravely Second screenshots showcasing Agnes, Guatelatio, and new character Magnolia in four different job forms (Valkyrie, Performer, Time Mage, and Red Mage).
If you missed it, we detailed these new elements earlier this week.
Additionally, you'll get a look at a new 1/8 scale Magnolia figure, which will be released on March 27, 2015 for 11,120 yen.
View the screenshots at the gallery.