The Behemoth announces Game 4
Castle Crashers developer's new project playable at PAX.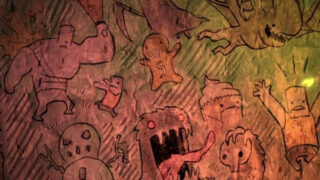 After Alien Hominid, Castle Crashers, and BattleBlock Theater, The Behemoth is teasing its fourth video game project.
Known only as "Game 4," the game is of a genre "we haven't covered before and seek to breathe a new flavor into," according to the studio.
A teaser trailer was released, which might contain some hint as to what genre it is. But we won't have to wait long to find out for sure, because the game will be playable at PAX Prime in Seattle next weekend.
Back in April, Destructoid shared the first artwork of Game 4, which is reportedly coming to Xbox One.
Watch the teaser trailer below.