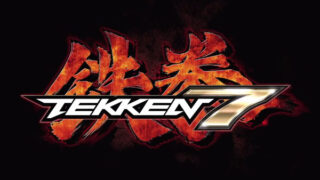 Tekken series producer Katushiro Harada officially announced Tekken 7 at Evo 2014 in Las Vegas.
The fighter sequel, which leaked this morning, was not planned to be announced at Evo, Harada said. But following this morning's leaks, he had no choice but to confirm it.
"You know, I was surprised just waking up and seeing this news all of a sudden," Harada said. "The first thought that came into my head, it must have been [Capcom's Yoshinori Ono].
"But the greatest surprise is that it wasn't the title I was planning to announce today. But since it is leaked, I have no choice but to announce that certain title. But I didn't have anything prepared, like a trailer, so I had to go back to my hotel room right away when I found out to put something together for you guys."
Harada said he has two more unannounced games in development.
Watch the debut trailer for Tekken 7 below. Platforms weren't announced, but the official YouTube uploads list them for "Arcade." This morning's leak included a quote from Harada mentioning "current gen" platforms, as well as the game being powered by Unreal Engine 4. More details will be shared at the San Diego Comic-Con fighting game panel on July 25.
English Trailer
Japanese Trailer