Rumor: Tekken 7 announcement due today
Logo apparently accidently shown at Evo 2014.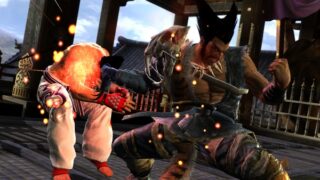 An announcement for Tekken 7 might be arriving later today.
Tekken series producer Katsuhiro Harada said Friday that he has an announcement planned before the Ultra Street Fighter IV finals at Evo 2014 today. But it might have leaked early.
Last night, while testing the projection monitors in the 'Bring Your Own Computer' room at Evo, a Tekken 7 logo appeared. This is according to Heidi Kemps, a freelance writer attending the event who's previously done work for websites like IGN and GameSpot.
Two NeoGAF users have corroborated the report.
The pre-Ultra Street Fighter IV finals announcements and awards are planned for 5:30 p.m. PT (8:30 p.m. ET).