Onechanbara Z2: Chaos teaser site opened
PlayStation 4 sequel due out October in Japan.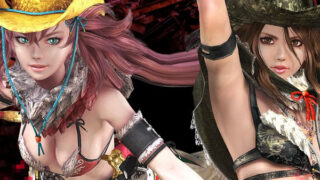 D3 Publisher has opened the official teaser website for Onechanbara Z2: Chaos, coming to PlayStation 4 in Japan this October.
The website currently features a teaser image with the text, "New chapter 'Z' second chapter incoming. From conflict, unite."
The Tamsoft-developed game will cost 6,800 yen at retail when it launches. A download version will also be available, but its price is not yet decided.
If you missed Famitsu's first look screenshot yesterday, catch it here.