Monster Hunter 4 Ultimate e-Capcom limited edition announced
$89 set includes four CFB action figures.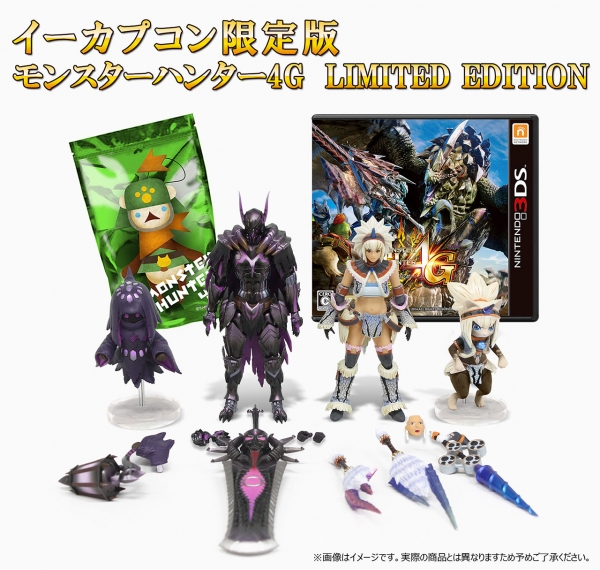 Capcom has announced an e-Capcom exclusive limited edition of Monster Hunter 4 Ultimate in Japan.
For 8,990 yen, it will include a copy of the game and a four-figure CFB action figure set. The latter includes two 12cm tall hunter figures and two 7cm tall companion figures, as well several weapons and an extra face for the female hunter. As an exclusive sales bonus, e-Capcom buyers will also get one of ten random Mon'nyan Party mini-mascots.
You can pre-order the game here. It's due out for 3DS in Japan on October 11.
View images of the e-Capcom edition at the gallery.