Fable Legends E3 trailer, gameplay, and screenshots
Xbox Live multiplayer beta beginning this fall.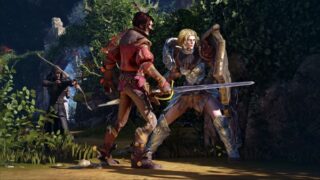 Microsoft and Lionhead Studios debuted a new trailer and first gameplay of Fable Legends during its E3 press conference this morning.
The upcoming RPG lets you play cooperatively with your friends as a team of up to four heroes, each with their own style of play, or become the villain and control the battle from on high.
A multiplayer beta will begin this fall.
Watch the footage below. View a new set of screenshots at the gallery.
Trailer
Gameplay
https://www.youtube.com/watch?v=WBmeZxQpodE